I was curious to taste the Bajan air and feel the warmth of its white sand under my feet. So I hopped on a plane: destination, Barbados.
Even though she gained her Independence in 1966, Barbados' British colonial history breathes everywhere you turn. Museums and sprawling sugar plantations, such as the Sunbury Plantation House, an 18th-century building, remind us of the many previous decades seen by the Bajan soil.
On this Caribbean island, colonial architecture is not limited to homes. For example, on the east coast in the Gothic St John's Parish Church, the most recent church built on that spot—previous ones had been destroyed by fire and three hurricanes. This one was built in 1836, and attracts many visitors with its unique monument, detailed carvings, and workmanship. Six varieties of Barbadian wood are found in this house of prayer, in interior highlights such as the perfectly curved 18th-century Gothic staircases.
I would not usually walk in cemeteries but we all found ourselves intrigued with these surroundings. In the churchyard, entombed in granite, lies the body of Ferdinand Paleologus, a descendant of Constantine and one of the last Christian emperors of Constantinople. I was amazed to touch the tombs, the stone, so pure, so cold.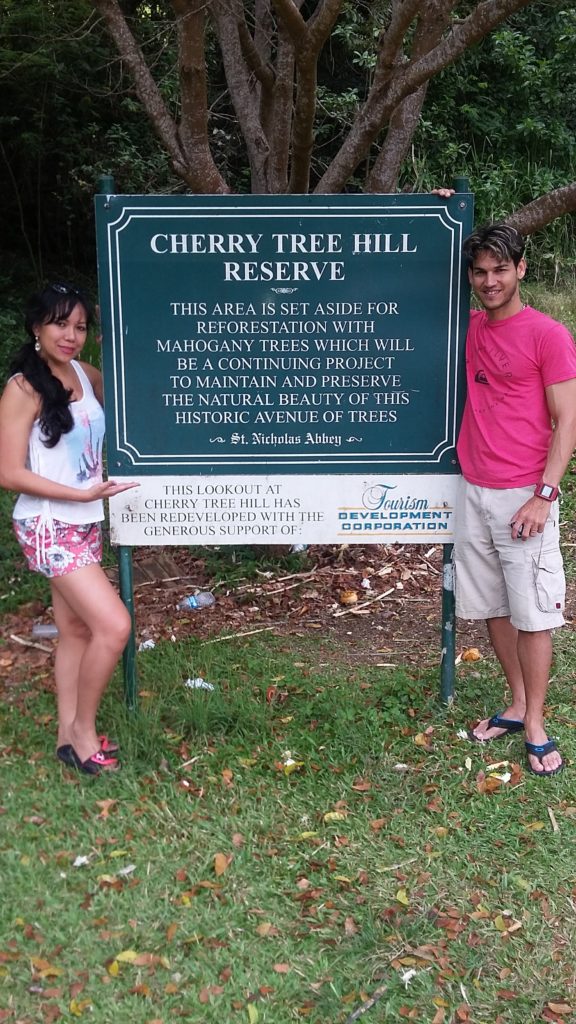 As our tour guide moved us along, we next took a stroll on the exquisite white sand beaches for which the east coast of the island is known. Bathsheba is a central point. Here, large rock formations composed of pure coral are anchored in clear blue water. The rock looks like a mushroom in the sea.  A favourite backdrop for pictures, this rock is only one of the magnificent panoramic views on this side of Barbados.
On green grass feet away from the aqua blue waters, tourists from all around the world gathered to enjoy Mother Nature while shopping for souvenirs and handcrafted jewellery. Many tour buses stopped and we all tasted the delicious coral pink Bajan rum punch on offer, giving the spot a carnival-like atmosphere.
Moving over to the west coast, we ascended Cherry Tree Hill, a village approximately 850 feet above sea level. It's named after a myth that the hills here were once covered with only cherry trees. It would have been a sight to behold! The view of the Scotland district was astounding, though. This was a spot to simply accept the serenity of the earth. Silence lived here, and tranquility.
I sat there for a moment amongst the mahogany trees and felt one with Barbados. It was the ideal ending to day number one of my tour.